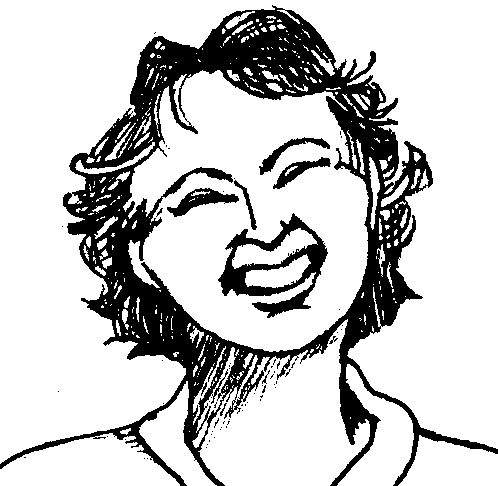 The Answer Lady
Innovative Ideas for Knitters
Scroll down the page for individual patterns, freebies and tips
NIFTY PATTERNS FOR KNIFTY KNITTERS
Ready for something more than basic hats and scarves? These patterns are designed for Knifty Knitter looms. Other similar looms may also be used. The correct loom is included in the descriptions below. To substitute another loom, check the number of pegs and the spacing between the pegs to determine suitability.
Basic Bag with Fairisle. Yellow Long Loom or a round loom with 36-38 pegs. Lining and fairilse notes included.
Cozy Cape with convertible collar -yellow round loom. Infant through adult sizes
Cuddly Character dolls. 7 different dolls. Purple loom
Fabulous Felted Footwear. Blue round loom. Includes instructions for non-slip treads and real outdoor soles.
Fisherman Jacket. Yellow and purple looms needed. Finished chest: 40, 44, 48". Knitted in panels so the project remains portable.
Half Hat. 10" Knifty Knitter straight double board frame [the pink one]
Keyhole Scarf. Long loom with at least 10 sets of pegs.
LoungingSocks. Blue round loom
No Cross Cable Afghan. both the largest round loom and the purple loom. Knitted in panels so the project remains portable.
Perfect Poncho. Yellow round loom OR loom super-bulky version on a loom with 1" spacing between pegs. Optional no-cross cable.
Smarter Garter Stitch Projects. Purple Loom
Peppermint Twist Purse: purple double loom or yellow round loom. Linin instruction included
String Bags. Yellow loom.
The Baby Boutique: includes a sleevelss shirt, vest, jacket, short sleeved shirt, pants, shorts, diaper cover and booties. Yellow Knifty Knitter round loom or similar. Due to the gauge of this loom these are thick, warm garments. $20 for the entire collection!

| | |
| --- | --- |
| | TIP FOR SLIPPERY TIPS: The smooth tips on this loom were driving me crazy by dropping stitches like mad. I bought a package of pencil grips at Target and cut each grip into several pieces. Each is held to the top of a peg by a single dot of glue. They should be removable later if I want to restore the smooth tips. |