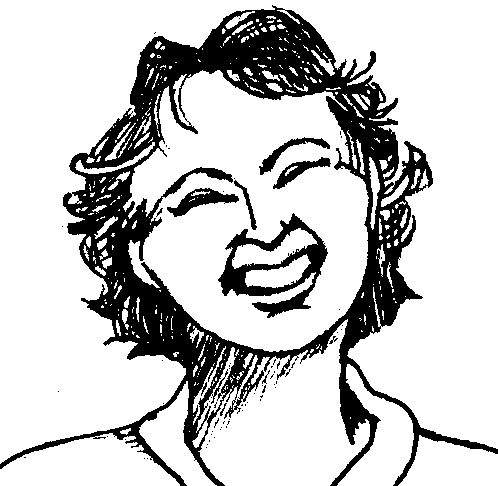 The Answer Lady


Scroll down the page for freebies and tips

NIFTY PATTERNS FOR KNIFTY KNITTERS
Ready for something more than basic hats and scarves? These patterns are designed for Knifty Knitter looms. Other similar looms may also be used. The correct loom is included in the descriptions below. To substitute another loom, check the number of pegs and the spacing between the pegs to determine suitability.
Basic Bag with Fairisle. Yellow Long Loom or a round loom with 36-38 pegs. Lining and fairilse notes included.
Cozy Cape with convertible collar -yellow round loom. Infant through adult sizes
Cuddly Character dolls. 7 different dolls. Purple loom
Fabulous Felted Footwear. Blue round loom. Includes instructions for non-slip treads and real outdoor soles.
Fisherman Jacket. Yellow and purple looms needed. Finished chest: 40, 44, 48". Knitted in panels so the project remains portable.
Half Hat. 10" Knifty Knitter straight double board frame [the pink one]
Keyhole Scarf. Long loom with at least 10 sets of pegs.
LoungingSocks. Blue round loom
No Cross Cable Afghan. both the largest round loom and the purple loom. Knitted in panels so the project remains portable.
Perfect Poncho. Yellow round loom OR loom super-bulky version on a loom with 1" spacing between pegs. Optional no-cross cable.
Smarter Garter Stitch Projects. Purple Loom
Peppermint Twist Purse: purple double loom or yellow round loom. Lining instruction included
String Bags. Yellow loom.
The Baby Boutique: includes a sleevelss shirt, vest, jacket, short sleeved shirt, pants, shorts, diaper cover and booties. Yellow Knifty Knitter round loom or similar. Due to the gauge of this loom these are thick, warm garments. $20 for the entire collection!

Look for many more loom knitting patterns by me and other designers at Vivaloom. Just click this link to visit.

here's a link to the hand knitting eyelet stripes tunic pattern

click here to download a free felted mini-bag pattern

Click here for a free Fun Fur scarf pattern

click here to download free instructions for making a scalloped hem right on the loom

click here to download a free ribbed scarf pattern. The pattern teaches an alternate way of ribbing on the loom
Caron's "Knit Tank Tunic" by Lorna Miser--suggestions for loom knitters.

The pattern stitch for this Caron free pattern is called eyelet stripes. It is written this way for hand knitters:
Row 1: p3 *yo, k3tog, yo, p3* repeat
Row 2: *k3, p3; repeat from * to last 3 sts, k3.

Loom knitters can match the gauge on some looms. I have tried it on the All-In-One and it works. I know it will also work on some Kiss looms.

Here is how to get a stitch very close to the pattern stitch on a loom.
Row 1: purl 3. *Transfer stitches 1 and 3 of the next 3 stitches to peg 2 between them. E-wrap the same 3 pegs. Knit off all of the loops on the center peg. Purl the next 3 stitches.* repeat from * to * across
Row 2: We do not turn our work as those using knitting needles do. Therefore, we to not purl the knits and knit the purls as they do to create stockinette. So, work the second row by purling the purls and knitting the knit stitches.

Most of the pattern reads very understandably for loom knitters. BO is bind off for everyone. We have no WS[wrong side] rows because we always work from the same side. Where you see WS, think "even numbered row".

The main challenge for loom knitters will be the number of pegs. The pattern includes sizes from 34-62 finished bust. It is larger at the hip as is necessary and appropriate to a long tunic and requires from 83-143 stitches across the hem. The longer All-In-One loom using the end pieces that contain pegs and Kiss looms can cover the necessary needle count and match the gauge. I hope that there are otherlooms that will but do not personally know of any.

If you don't have enough pegs but are strongly motivated to knit this, consider dividing the front and back into halves and knitting half at a time. Don't bother to try to hide the seam in this stitch. Instead, do something creative to turn it into a design feature.

The smooth tips on this loom were driving me crazy by dropping stitches like mad. I bought a package of pencil grips at Target and cut each grip into several pieces. Each is held to the top of a peg by a single dot of glue. They should be removable later if I want to restore the smooth tips.